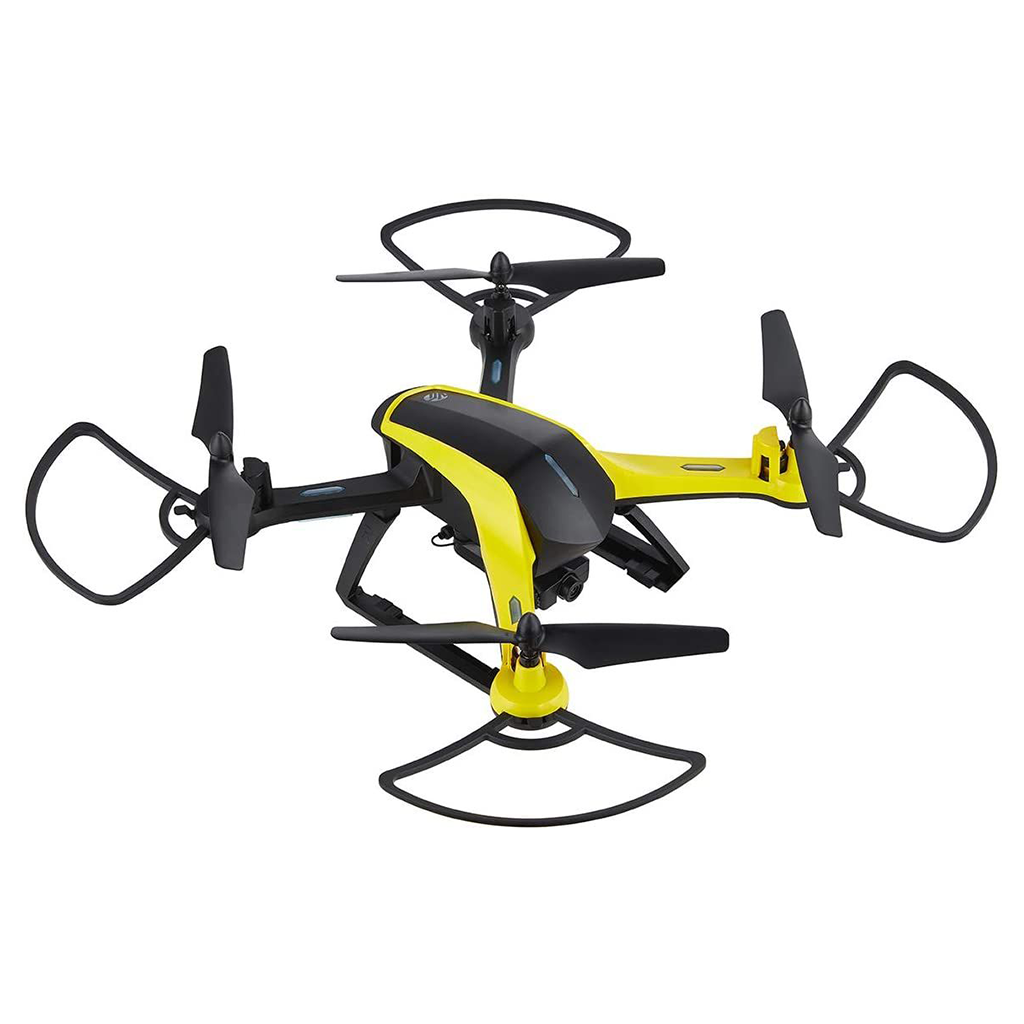 Vivitar VTI SkyTracker Drone
DRC-445
---
The Vivitar VTI Skytracker Camera Drone with GPS and Wifi is the perfect hobby camera drone. With one button take offs and landings, this drone is easy to fly even for the beginner drone operator and the follow me technology ensures that the drone captures every minute you want. The approximate 16 minute flight time will allow you to fly to the max range of 1000 feet and the GPS will allow the drone to return automatically after each flight.
720p Video
Approximately 16 minutes of flight time
One button take offs and landings
Follow Me function via App
Built-in GPS to enable automatic return and position lock
WiFi streaming via App
Three distinct speed modes
Control via App or remote controller
Still need to register your warranty?
Product Manual
Still have questions or need technical support? Let us know!