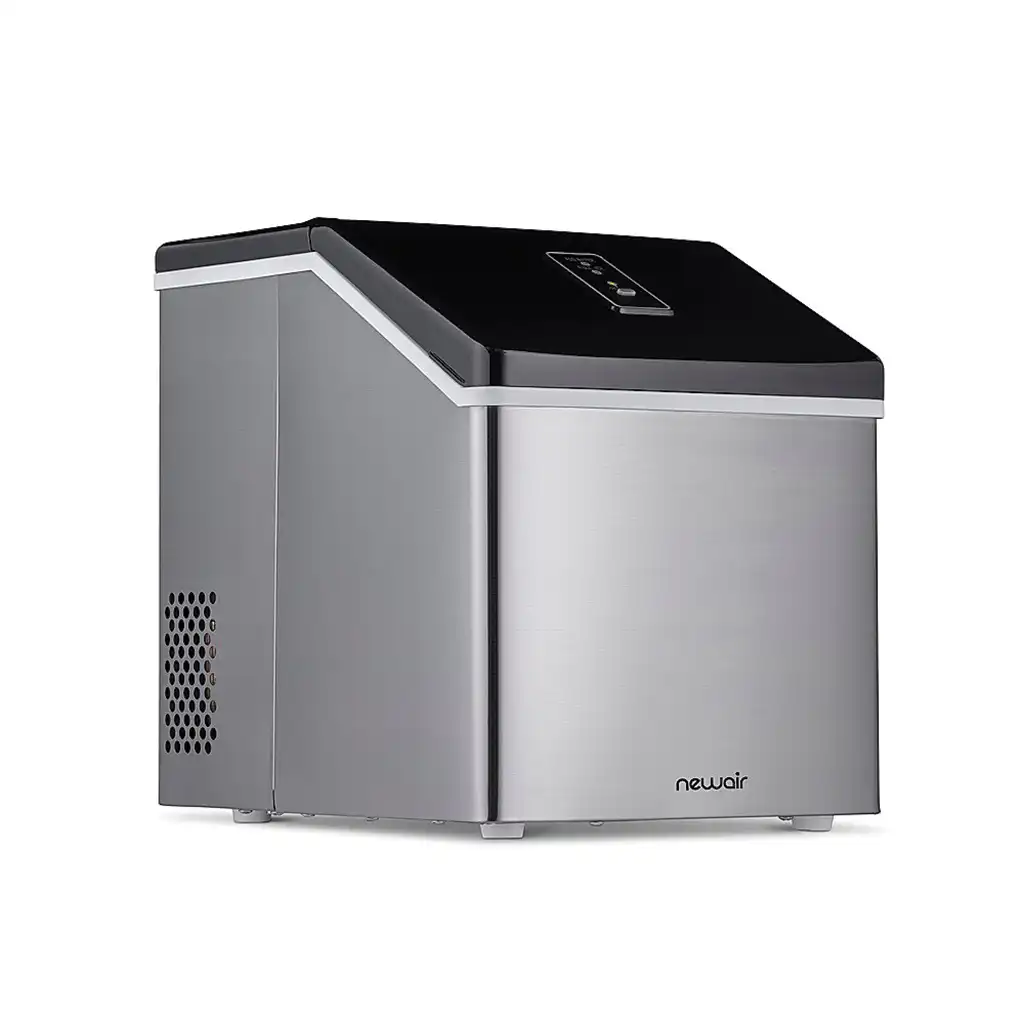 Newair 40lb/day Countertop Clear Ice Maker
Clearice40
---
Making crystal-clear ice for cocktails is easy with the Newair Countertop Clear Ice Maker. You get all the benefits of perfectly clear ice — slower melting, better taste, less fizz — and all you have to do is add water*. Enjoy a new batch of clear ice every seven minutes for up to 40 pounds of ice per day. Intuitive controls make ice-making a breeze, while the insulated interior keeps cubes cold for longer.
Innovative countertop ice maker makes crystal-clear ice at the touch of a button.
Clear ice reduces excess carbonation and melts more slowly, making it perfect for cocktails, scotch, soda and more.
Easy to clean BPA-free parts takes the worry out of your ice.
Make clear ice every 7 minutes for up to 40 pounds of ice per day.
Thick, well-insulated interior stays cold for longer lasting ice.
Still need to register your warranty?
Product Manual
Still have questions or need technical support? Let us know!