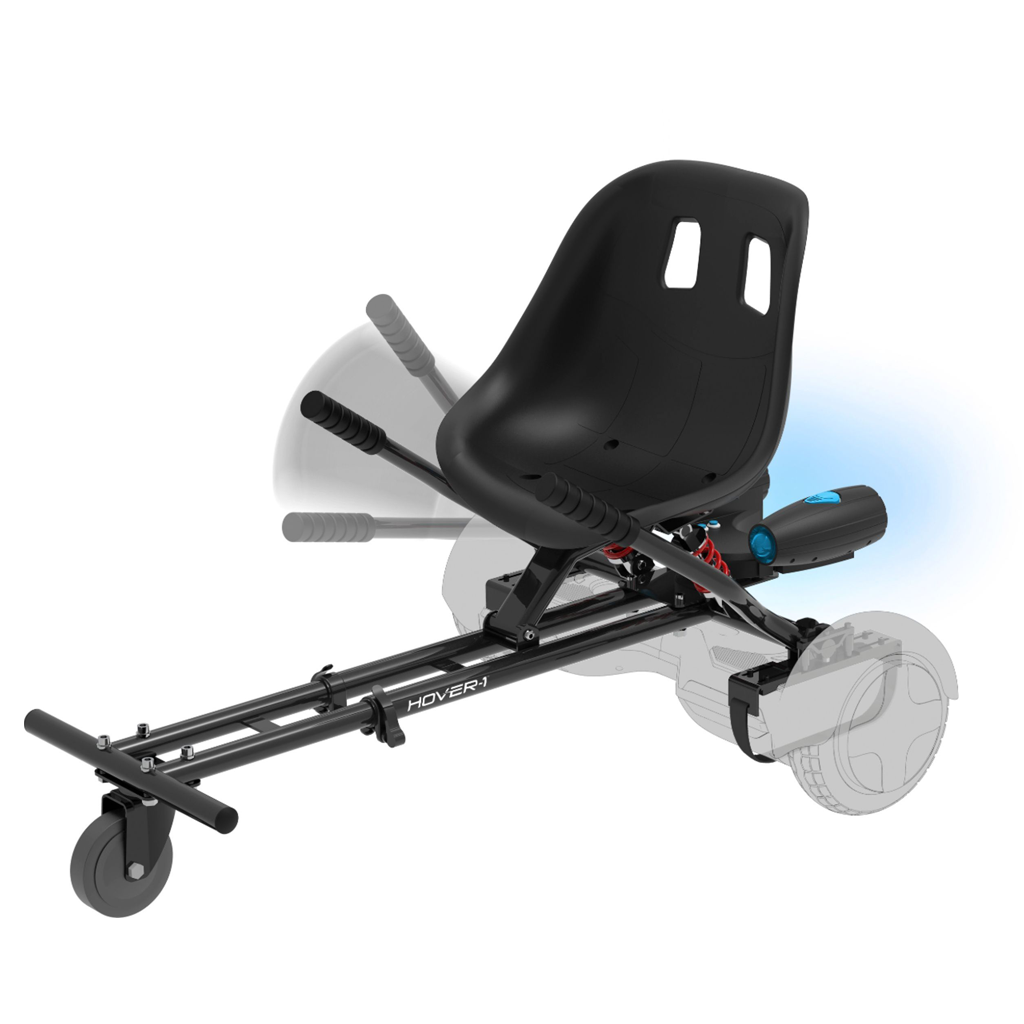 Hover-1 Raptor Hoverboard Attachment
H1-RPT-BGY
---
Convert your hoverboard into a cool electric go-kart with Hover-1 Raptor Buggy Attachment and build a futuristic transportation device that makes your commute fun, cool and enjoyable. Compatible with most self-balancing electric hoverboard with 6.5″ wheels, this go-kart attachment attaches perfectly to your electric scooter and is perfect for kids, teens and young adults as it provides complete stability and control. It features a comfortable molded seat, dual hand-operated joysticks and an independent rear wheel control that allows easy turns and reverse driving. The adjustable frame length can be customized depending on your height and comfort, while the adjustable straps securely attach to the hoverboard for a safe riding experience. All Hover-1 electric hoverboards are tested and certified.
Ride Securely-The two handles on the Hover-1 Raptor give you complete control of your hoverboard
Ride Free-Independent rear wheel control means sharp turns and reversing is easy
Ride Fun-Bright LEDs, fog blasters, and sound effects makes riding the Raptor feel like riding a rocket
Ride Smooth-Double shocks make the Raptor comfortable and safe
Ride Anything-Adjustable straps and adjustable frame length means the Raptor fits most Hoverboards with wheel sizes 6″ – 10″
Still need to register your warranty?
Product Manual
Still have questions or need technical support? Let us know!