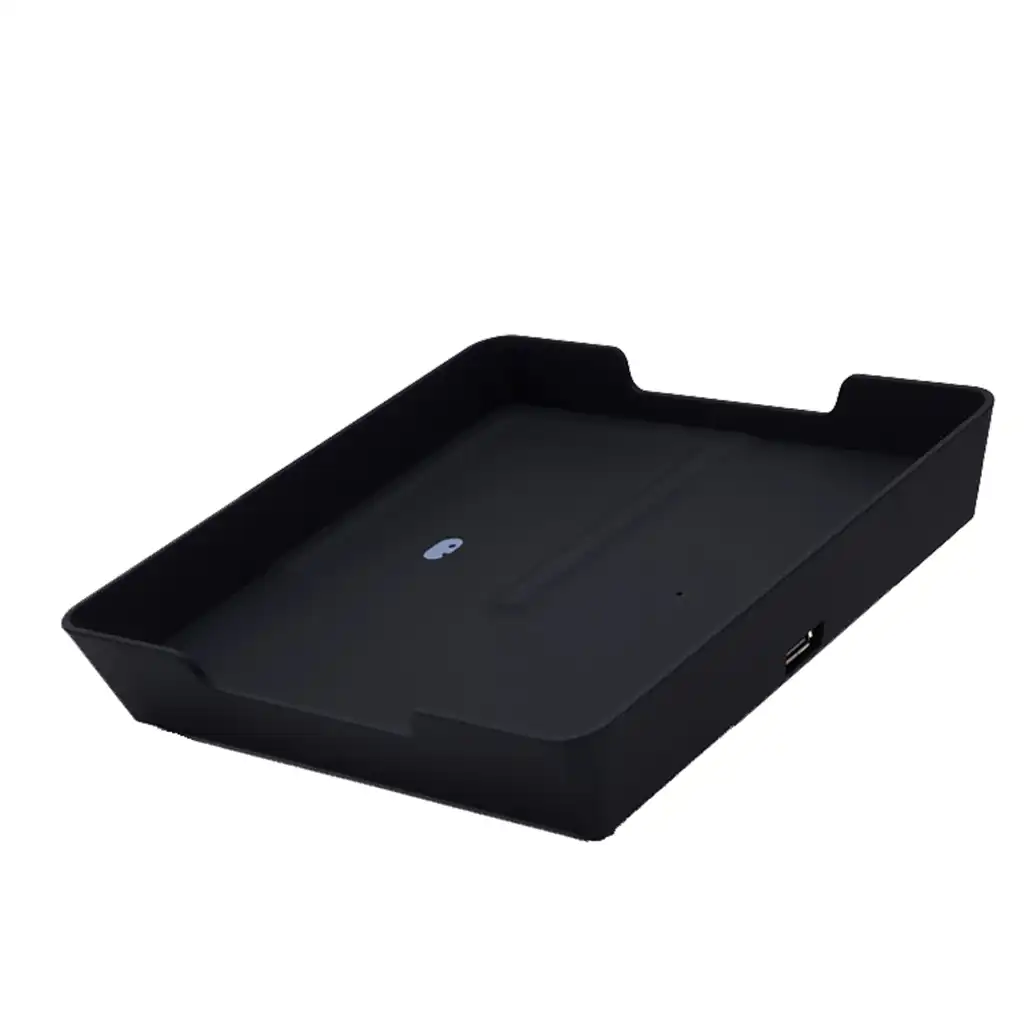 Einova Valet Tray
080-08
---
Charge your phone or other Qi-enabled devices 2X faster than standard wireless chargers with the Einova Valet Tray. Featuring triple coil alignment system, it allows you to charge your device from any position. Get all your personal belongings at an arm's length with this charging unit that doubles as a generous storage space for your keys, wallet, glasses & more. The LED on the storage side indicates when charging is in process. This Qi-enabled charging tray allows you to charge a wide range of devices. Compatible with iPhone 8, X, XS, 11, and newer models like 12 Mini, 12, & 12 Pro, AirPods, Galaxy S8, S9, S9 Plus and other Qi-enabled android devices. Features an additional 5W USB-A Output Port that allows you to charge a second device at the same time via USB cable (not included). Charge two phones, or a phone and AirPods in a jiffy! Designed in Italy, the simple and elegant tray with a luxe soft touch finish complements your home or office decor. Perfect for front entryways, work desks, and nightstands, it seamlessly blends with your aesthetics
Qi-certified 10W fast wireless charging spot.
Generous storage place for you keep your keys, wallet, sunglasses, and more.
Extra USB-A output port lets you charge a second device simultaneously via cable.
Place the smartphone inside the relief: an LED light will show you when charging is active.
Still need to register your warranty?
Product Manual
Still have questions or need technical support? Let us know!