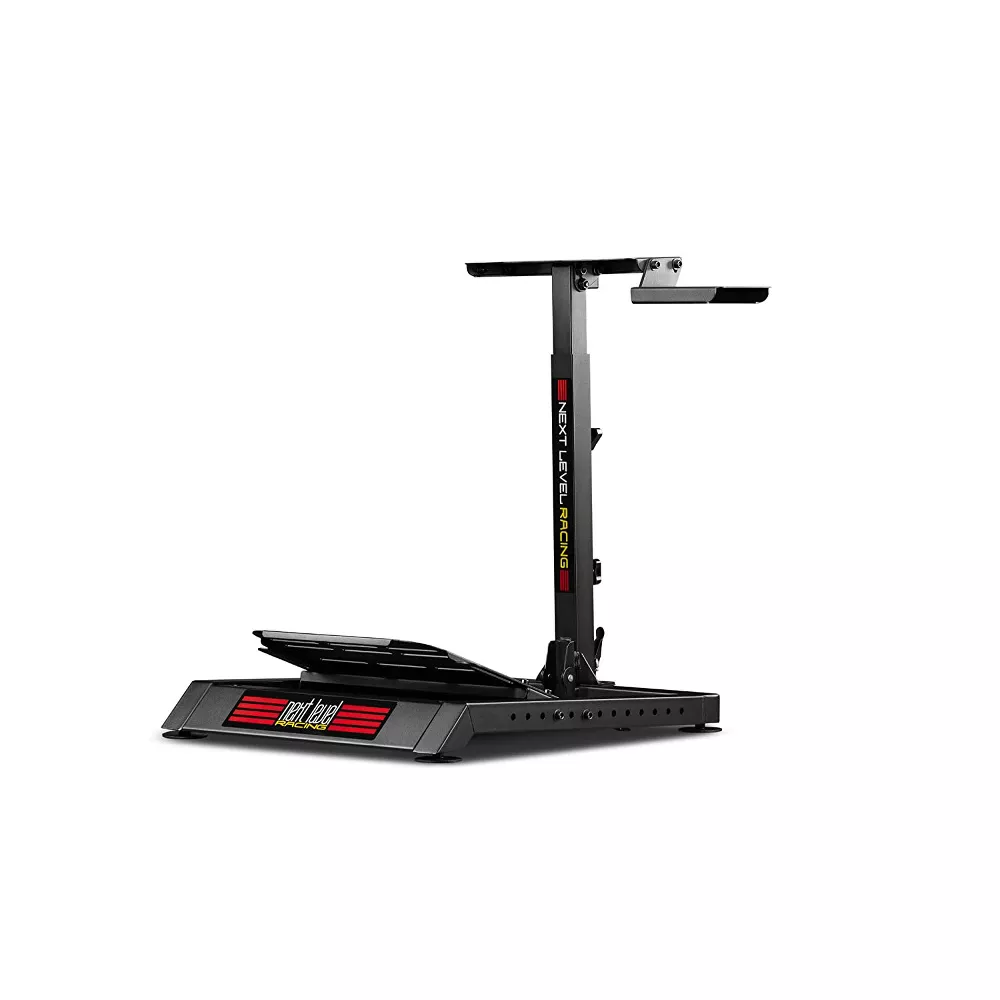 Next Level Racing Wheel Stand Lite
NLR-S007
---
The Next Level Racing® Wheel Stand Lite is a solid and highly adjustable stand for all major wheels, pedals and gear shifters. The Wheel Stand Lite allows the user to transition from a desk setup to a dedicated stationary and portable station. A full range of adjustability, makes it the perfect product for any user that is looking to start their sim racing journey and it allows the user to continue building to a full cockpit setup.
Solid stand for your wheels, pedals and gear shifter
Folds in less than 10 seconds for fast storage
Gear shifter holder included and can be mounted left or right side
High quality and rigid carbon steel
Completely adjustable wheel height/angle and even pedal distance/angle
Compatible with the Challenger seat add on to upgrade to a full cockpit
Compatible and predrilled for all major brands including Logitech®, Thrustmaster® & Fanatec®
Still need to register your warranty?
Product Manual
Still have questions or need technical support? Let us know!