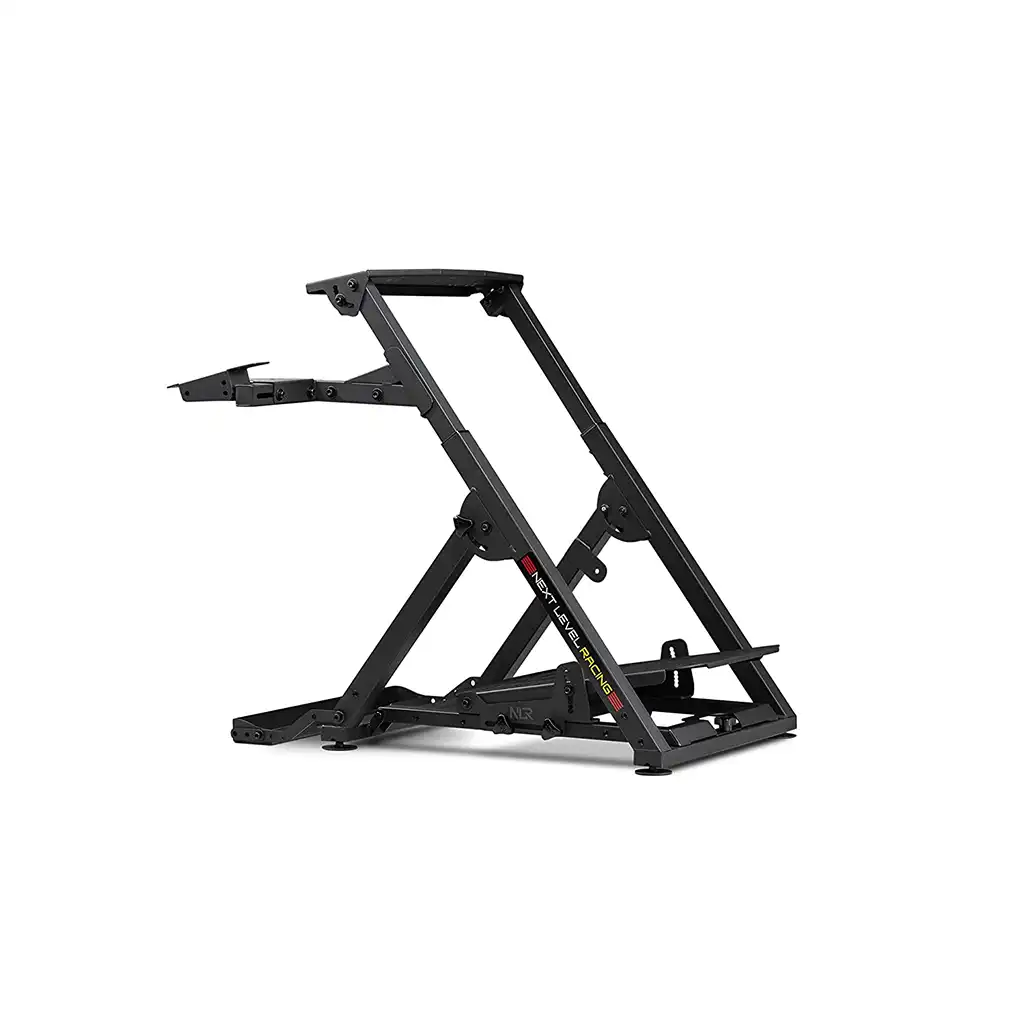 Next Level Racing Wheel Stand 2.0
NLR-S023
---
Introducing the Next Level Racing® Wheel Stand 2.0. With over 10 years of customer feedback on the Next Level Racing® Wheel Stand, we used our expertise to improve every aspect of our first-generation Wheel Stand. By introducing a robotic manufacturing process of laser cutting and welding, it is set to improve functionality and strength with a stronger and more adjustable wheel, pedal, and shifter/handbrake support. The Wheel Stand 2.0 offers a wider range of adjustability and compatibility for sim racing electronics on the market. With the new addition of a shifter and handbrake support and gaming chair cradle, users can have a more immersive sim racing experience. The Wheel Stand 2.0 is also upgradable to a full cockpit with the addition of the Next Level Racing® GTSeat Add-on, and also motion compatible for a full solution.
Foldable design allows easy storage
Full range of adjustability for wheel and pedal plate|Included gear shifter and handbrake support can be used on left or right side of the stand with height adjustment
Next Level Racing® Game Chair Cradle allows connection to gaming chair
Compatible with Next Level Racing® GTSeat Add-On to be turned into a full cockpit
Compatible with major wheels and pedals. Pre-drilled for Logitech®, Thrustmaster®, and Fanatec®
Still need to register your warranty?
Product Manual
Still have questions or need technical support? Let us know!