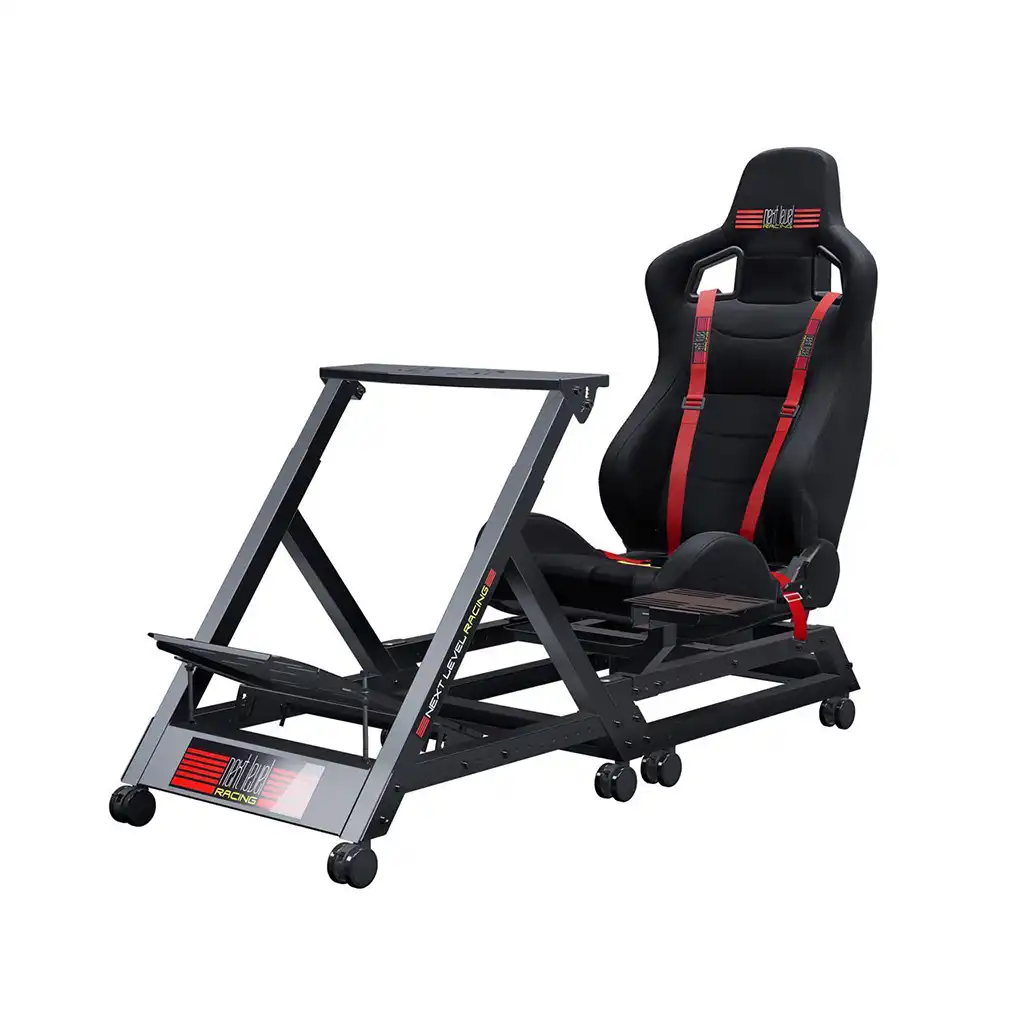 Next Level Racing GTTrack Racing Simulator Cockpit
NLR-S009
---
The Next Level Racing® GTtrack is the ultimate cockpit for serious sim racers looking for rigidity, complete adjustability and a true race car seating position. The GTtrack's design was inspired by feedback from professional drivers and some of the world's fastest eSports drivers to give you every feature required for serious sim racing. The GTtrack is the strongest, most feature-packed cockpit to hit the market, setting a new benchmark for racing simulation.
Designed for professionals and serious sim racers
Built with motion in mind – The Next Level Racing® Motion Platform V3 bolts straight on in less than 10 minutes and fully compatible with the Next Level Racing® Traction Plus Motion Platform
Steering wheel and Pedals angle and distance adjustability
Built with rigidity to support direct drive wheels and professional pedal sets|Gear shifter distance adjustable. Gear Shifter and Handbrake Support (Can also support 2 x Thrustmaster® TSS at the same time)
Pre-drilled for all major brands including Thrustmaster®, Logitech® and Fanatec®
Buttkicker® Gamer 2 Adaptor and Four-point racing harness included for ultimate immersion
Reinforced racing bucket seat with rigidity required for high end motion
Next Level Racing® Lockable Wheel Castors and height adjustable rubber feet (Not only great for home users but also for commercial users as you can move the GTtrack cockpit with ease including all electronics and Motion Platform V3 attached)
Still need to register your warranty?
Product Manual
Still have questions or need technical support? Let us know!