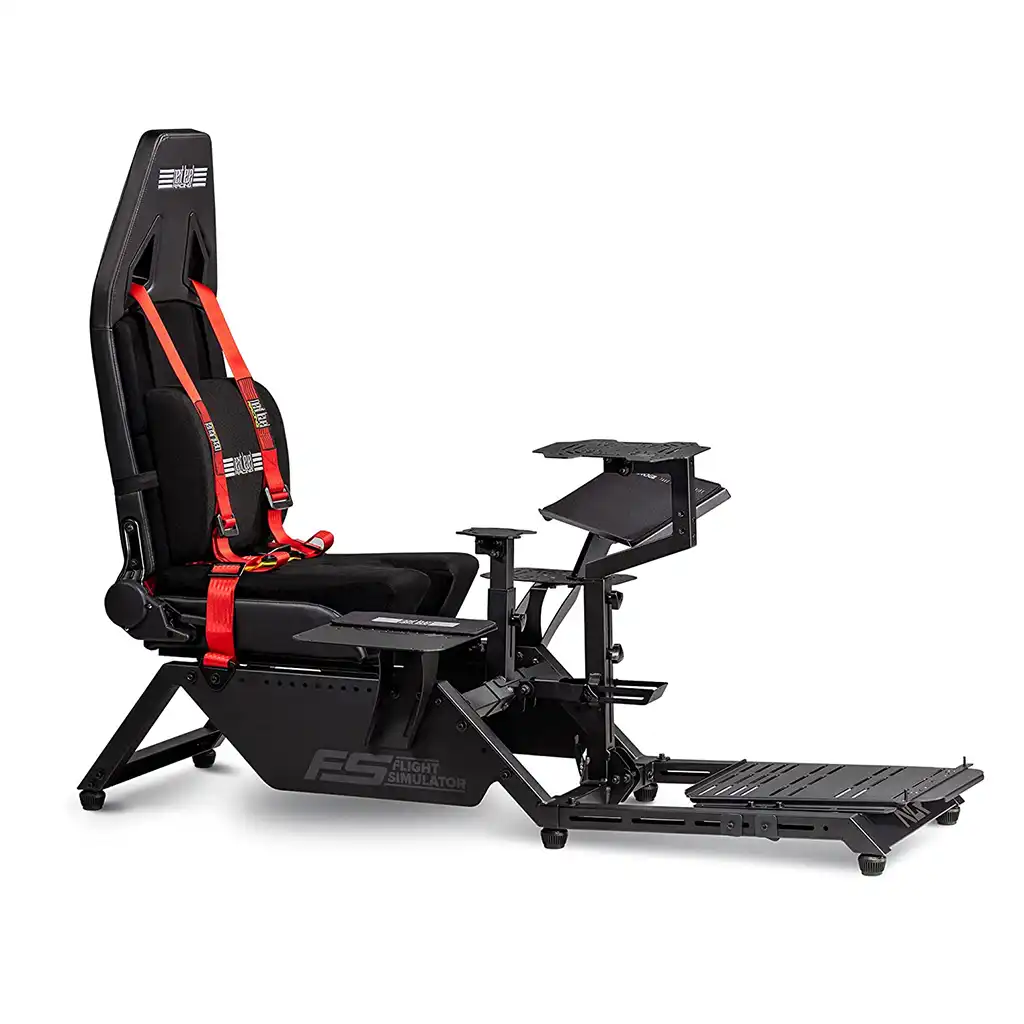 Next Level Racing Flight Simulator
NLR-S018
---
Take it to the skies with the Next Level Racing® Flight Simulator, our first flight dedicated cockpit designed specifically for the aviation community. With the introduction of the Flight Simulator Cockpits, users are no longer confined to their workstation and can enjoy a true dedicated flight simulation experience. The Flight Simulator Cockpit offers a wide range of configurations to suit different classes of flight, including Combat, Space, Commercial, and General Aviation. A fully dedicated flight seat has been designed to suit different users and class of flight with a wide range of adjustments. The Flight Simulator Cockpit is compatible with a wide range of electronics such as yokes, joysticks, rudders, and throttles for all major brands. With a growing ecosystem of flight accessories by Next Level Racing®, the flight community can expect a solution that is suited for training and recreational use. Official products of The Boeing Company, the Flight Simulator Cockpit comes in fully branded Military Boeing edition and Commercial Boeing Edition.
Dedicated flight cockpit for maximum simulation immersion
Suited for Combat flight, General Aviation, Commercial flight, and Space Exploration users
Compatible with flight electronics such as yokes, joysticks, rudders, and throttles for all major brands
Wide range of adjustments to tailor your flight experience
Includes keyboard and mouse support for easy navigation with custom Next Level Racing® keyboard and mouse pads
Compatible with Thrustmaster® / Logitech / Saitek® / Honeycomb/ Virtual Fly/ Crosswind and other flight accessory brands
Includes Buttkicker® Adaptor, Next Level Racing® Four-point harness, and Lumber Support
Still need to register your warranty?
Product Manual
Still have questions or need technical support? Let us know!