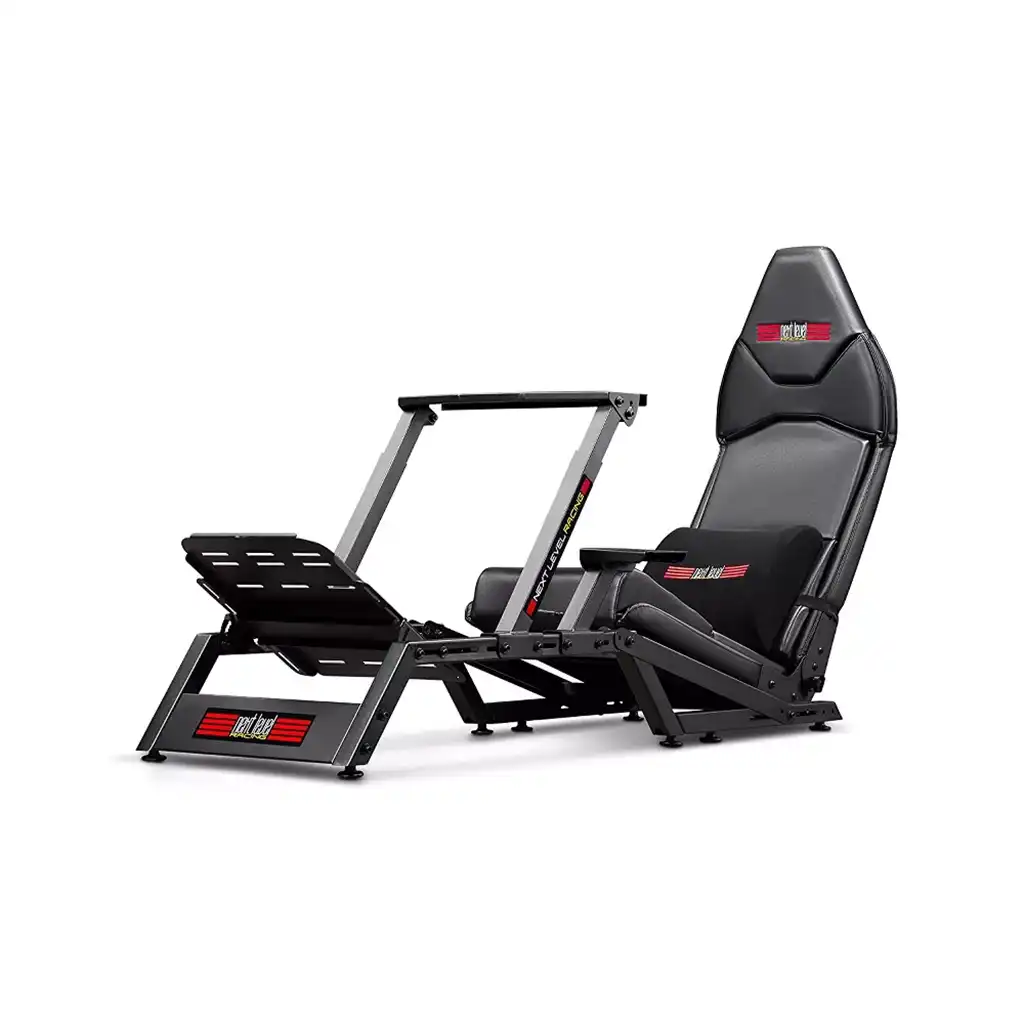 Next Level Racing F-GT Formula and GT Simulator Cockpit
NLR-S010
---
The revolutionary Next Level Racing® F-GT design allows you to be in true racing positions for both formula and GT racing. You will no longer need an expensive cockpit just for formula racing, instead, the Next Level Racing® F-GT suits all your racing titles by offering dual racing positions. The F-GT Cockpit was used by the Real Esport team to win the GTR Endurance eRacing World Championship.
Used by thousands of customers globally including professional drivers and esports teams
Laser cut, robot welded carbon steel in matte black for a premium finish
Dual position cockpit to have you in authentic formula or GT racing positions
Completely adjustable wheel, gear shifter and pedal positions
Extras all included such as seat slider, gear shifter support, lumbar support cushion & Buttkicker Gamer® 2 adaptor
Built solid to handle direct drive wheels and high end pedals
Ergonomic and comfortable design suited for long races
Compatible with all major wheel and pedals. Pre-drilled for Thrustmaster®, Logitech®, Fanatec® & Simxperience® Accuforce wheels. Built strong enough to support direct drive wheels
Still need to register your warranty?
Product Manual
Still have questions or need technical support? Let us know!