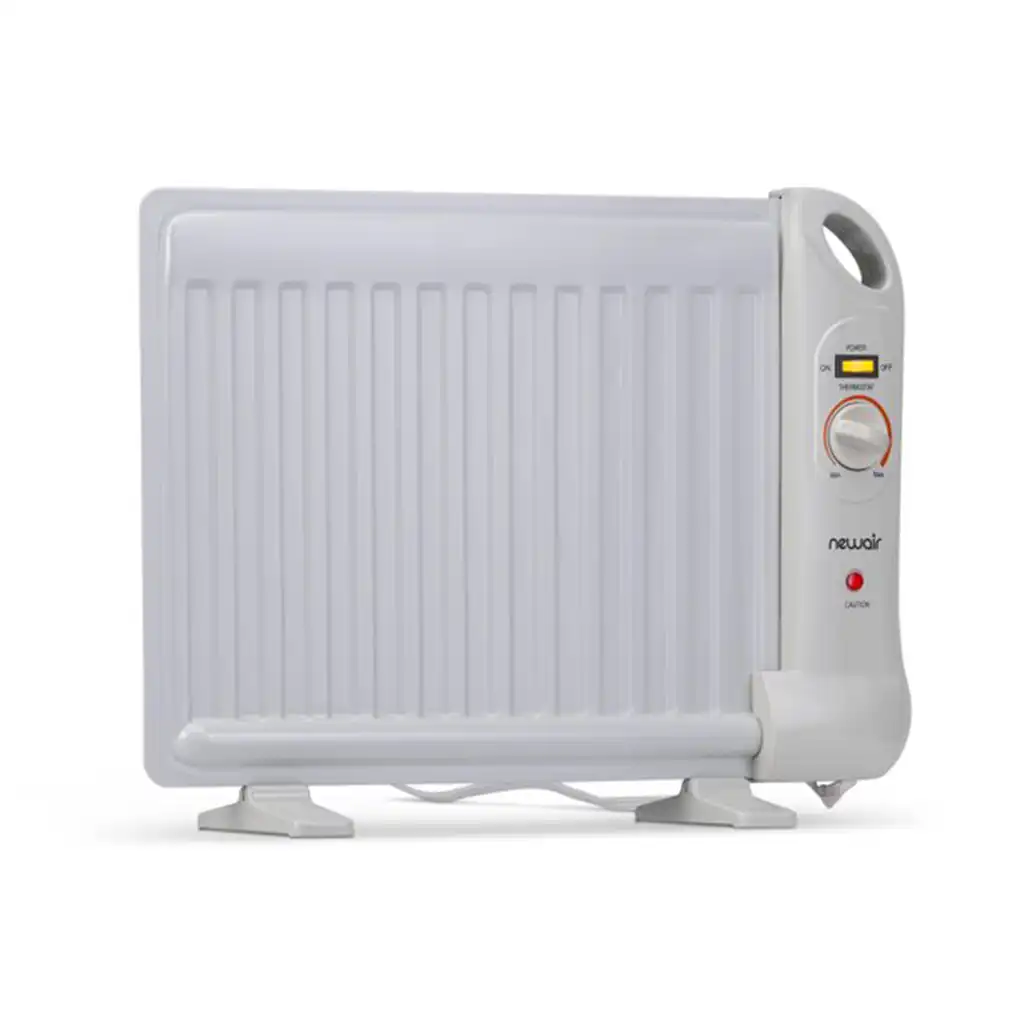 Newair Portable Under Desk Heater
AH-400
---
The portable under desk heater is your new favorite coworker. This compact heater delivers warmth while you work. Place its slim design against the back wall of any under desk area to maximize space for your precious leg room. Don't worry about disrupting your concentration or your teammates—it is completely silent. It also comes with a tip-over kill switch and overheating protection for peace of mind.
Slim-fit space heater slides under your desk for head-to-toe warmth
Totally silent operation never disturbs conversation or concentration
Radiant heat slowly rises up from the floor to warm up to 40 square feet of space
400-watt heater uses 73% less electricity compared to most space heaters
Built-in safety features include automatic shutoff to prevent overheating
Still need to register your warranty?
Product Manual
Still have questions or need technical support? Let us know!