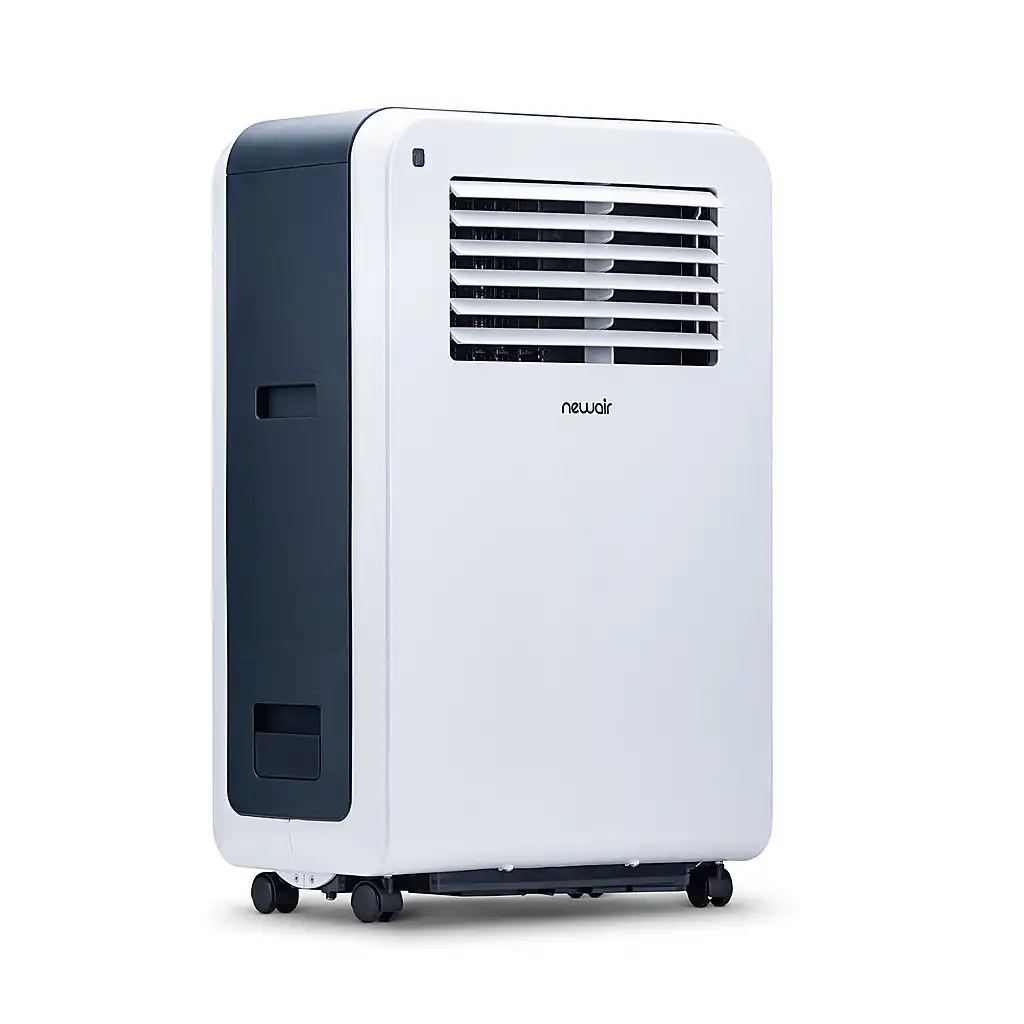 Newair Portable A/C Unit
AC-12200E
---
This NewAir Portable Air Conditioner quickly cools and dehumidifies up to 425 square feet of living space for instant comfort. With 12,000 BTUs of cooling power (7,000 BTUs with new DOE guidelines) and a fan with up to 220 CFMs of airflow, you'll never have to suffer through a hot day. The included venting kit makes it a snap to set up this effective cooling solution anywhere you need relief this summer.
Portable air conditioner quickly and evenly cools up to 425 square feet.
All-in-one air conditioner, fan and dehumidifier provides relief in hot climates.
3 fan speeds provide up to 220 CFMs of powerful air flow for customized comfort.
Intuitive interface and remote control make it easy to set modes and timer.
Included window venting kit sets up in minutes and stores inside unit for winter.
Still need to register your warranty?
Product Manual
Still have questions or need technical support? Let us know!