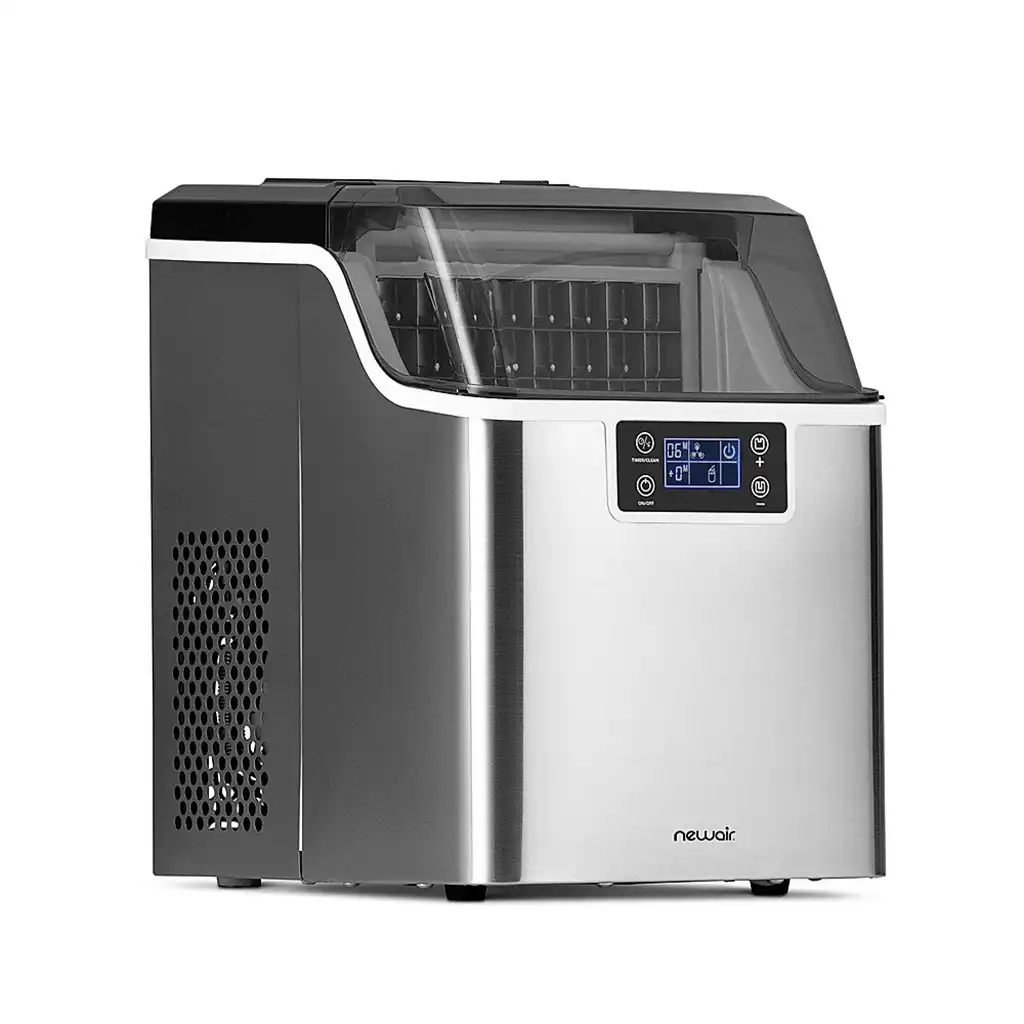 Newair 45lb/day Countertop Clear Ice Maker
NIM045SS00
---
When it comes to making crystal-clear ice, the Newair 45 lbs. Countertop Ice Maker is the ultimate in versatility. FrozenFall™ ice making technology creates ice in layers, which keeps air bubbles and other impurities from getting trapped in your ice. FrozenFall™ layers also provide the perfectly clear ice that cocktail aficionados crave: it melts more slowly and creates less fizz in your handcrafted drink. Versatile controls let you choose exactly how thick you want the cubes and how fast you want the ice. Convenience features abound, making it a snap to get the perfect ice cube for any occasion.
FrozenFallTM technology reduces impurities for crystal-clear ice.
Countertop ice makers produces up to 45 lbs. of ice at the touch of a button.
Versatile controls put you in charge of ice thickness, timing, and refills.
Large viewing window makes it easy to check ice progress and capacity.
Intuitive LCD controls make start-up and operation a snap.
Still need to register your warranty?
Product Manual
Still have questions or need technical support? Let us know!