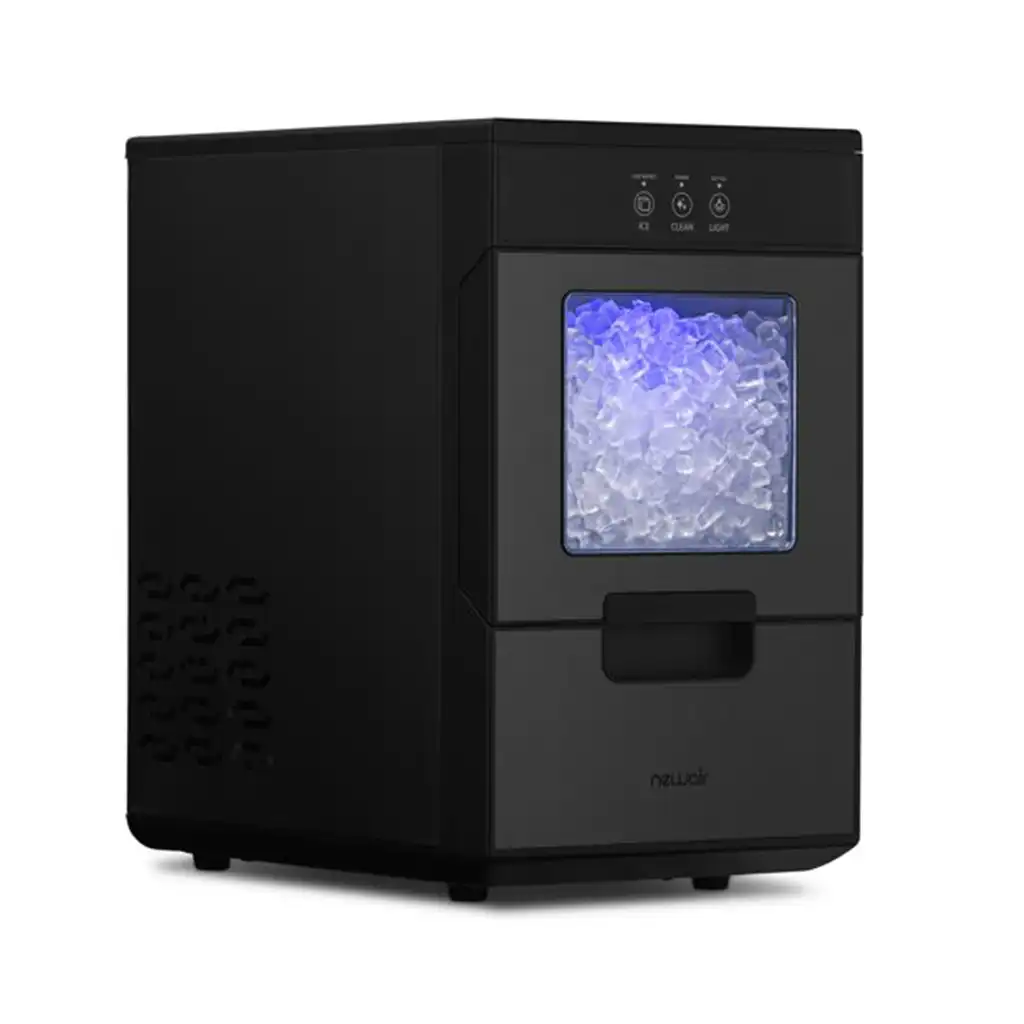 Newair 44lb/day Countertop Nugget Ice Maker
NIM044BS00
---
When is an ice maker more than just an appliance? When it provides an endless supply of the perfectly chewable ice that you thought you could only find at Sonic and Chick-fil-A! The Newair Countertop Nugget Ice Maker makes a non-stop supply of the good ice that you crave: clean, pure, and perfectly shaped for crunching on when your drink is gone. Enjoy the convenience of nugget ice in your own home with this feature-packed ice maker that puts an end to refilling ice cube trays for good.
Enjoy restaurant-quality, addictively chewable nugget ice in your own home.
Large capacity ice maker churns out up to 44 pounds of nugget ice daily.
LED-lit viewing window provides upscale, attention-grabbing design.
Compact but spacious ice machine fits perfectly on kitchen countertops.
Self-cleaning function makes for fresh-tasting ice every time.
Still need to register your warranty?
Product Manual
Still have questions or need technical support? Let us know!