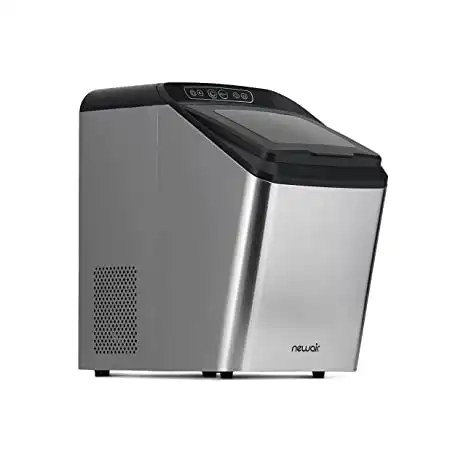 Newair 30lb/day Countertop Nugget Ice Maker
NIM030SS00
---
When is an ice maker more than just an appliance? When it provides an endless supply of the perfectly chewable ice that you thought you could only find at Sonic and Chick-fil-A! The Newair Countertop Nugget Ice Maker makes a non-stop supply of the good ice that you crave: clean, pure, and perfectly shaped for crunching on when your drink is gone. Enjoy the convenience of nugget ice in your own home with this feature-packed ice maker that puts an end to refilling ice cube trays for good.
Enjoy restaurant-quality, addictively chewable nugget ice in your own home.
Self-cleaning function keeps out impurities and improves ice flavor.
Automatic water line and refillable water tank provide options for clean water sources.
Fast freezing produces 9 fresh pieces of nugget ice every 10 minutes.
Compact, ergonomic design fits easily on any kitchen countertop.
Still need to register your warranty?
Product Manual
Still have questions or need technical support? Let us know!