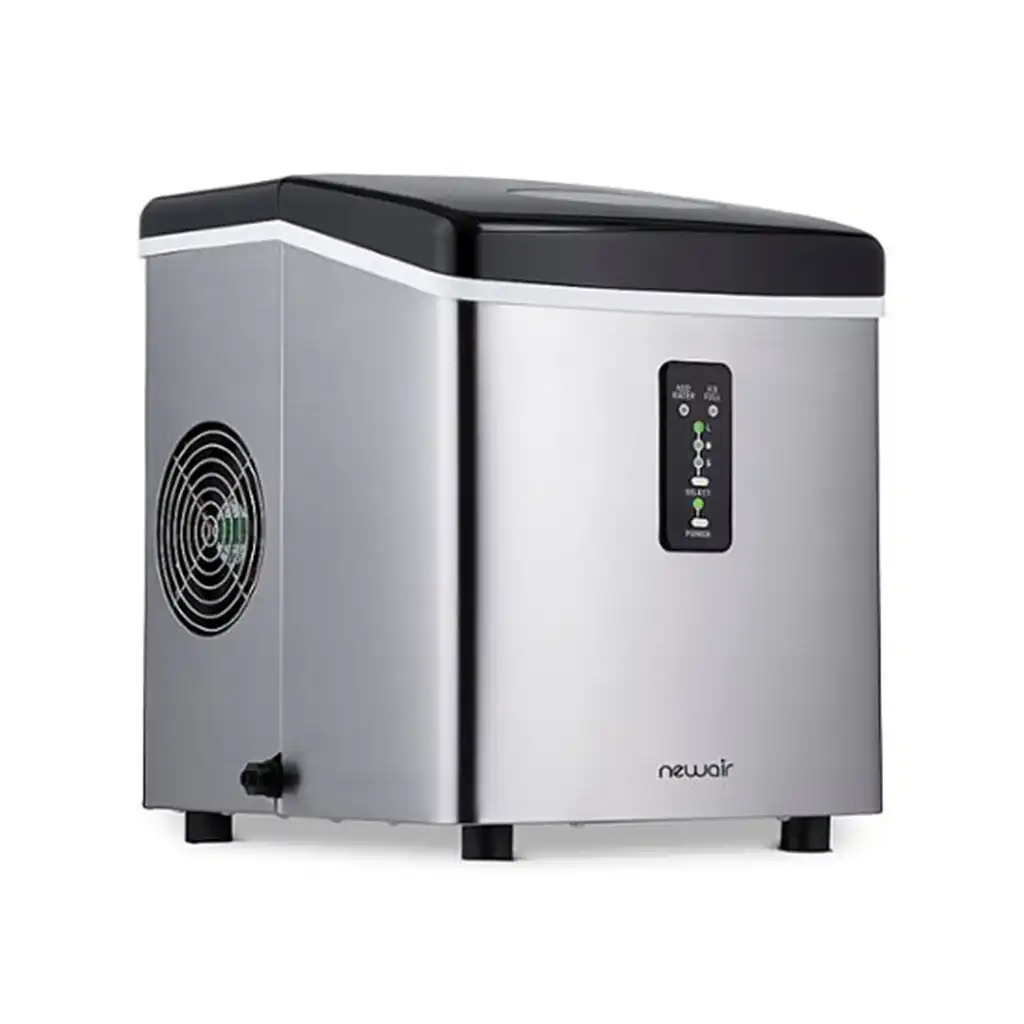 Newair 28lb/day Countertop Ice Maker
AI-100SS
---
This Newair Countertop Ice Maker keeps you in a steady supply of ice for entertaining at home or everyday use. This compact ice maker looks great in your kitchen, but is also versatile enough to make 3 sizes of ice for any occasion. This NewAir Countertop Ice Maker produces 28 pounds of bullet ice each day and keeps it cold in a well insulated storage compartment. Choose from four stylish colors: black, red, stainless steel or silver.
Countertop design produces up to 28 pounds of ice each day.
Thick, well-insulated interior stays cold for longer lasting ice.
Fast freezing produces a new batch of ice every 10 minutes.
Choose from 3 sizes of bullet-shaped ice for any occasion.
Intuitive 2-button operation makes start-up a snap.
BPA-free parts takes the worry out of your ice
Still need to register your warranty?
Product Manual
Still have questions or need technical support? Let us know!