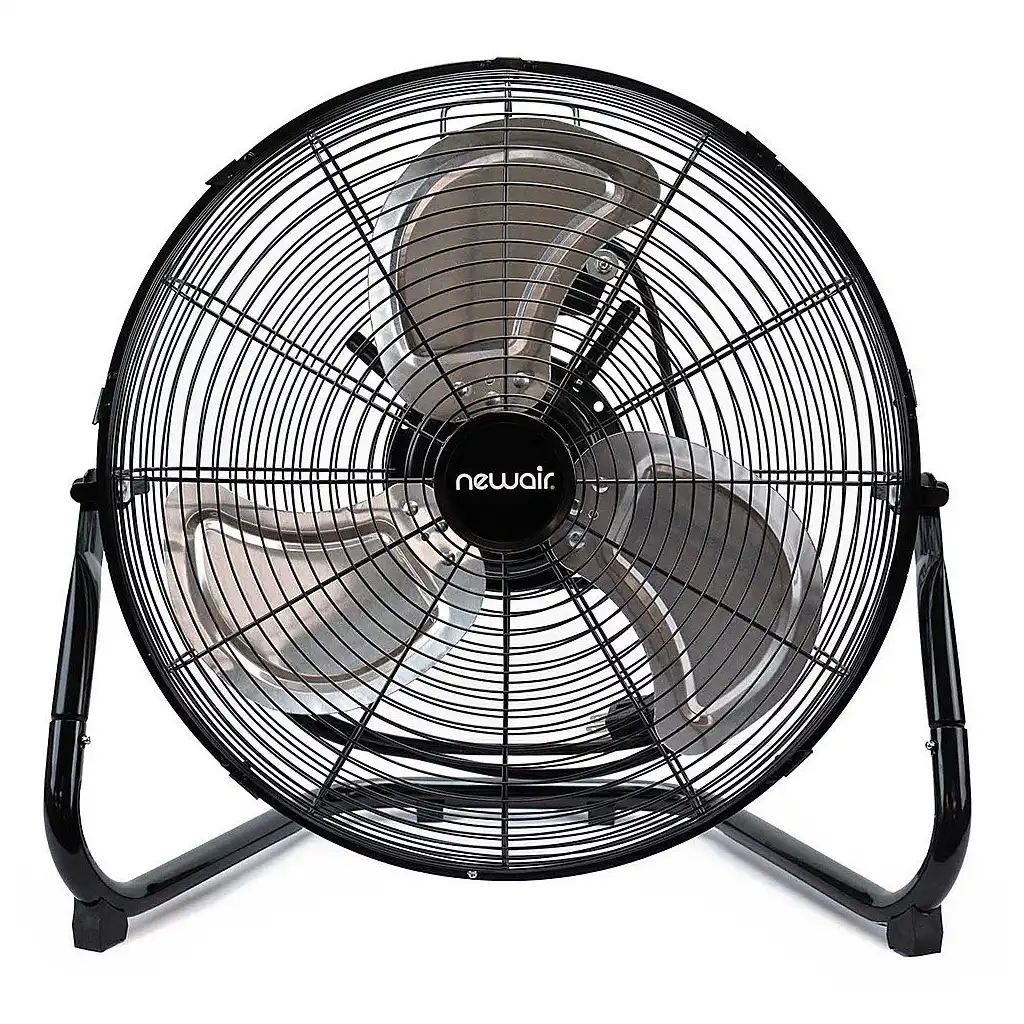 Newair 18″ High Velocity Portable Fan
WindPro18F
---
Garages, workshops, barns, greenhouses and other outbuildings: These utility spaces get hot, and you can't do your best work when you're overheated. Bring down the temperature with a fan that works as hard as you do. The 18-inch WindPro18F features a durable blade housing with an easy-to-clean black floor stand. The metal blades slice through the air to provide powerful air flow anywhere you need it — even if you prefer to mount it to the wall.
Metal fan blades for powerful airflow
Durable ball bearing motor lasts longer than other fans on the market
Three fan speeds for up to 3,000 CFMs of power
Sturdy metal frame with rubber feet for extra stability
Adjustable tilt angle to aim breeze where you need it
Only 12 cents per work day to operate
Still need to register your warranty?
Product Manual
Still have questions or need technical support? Let us know!