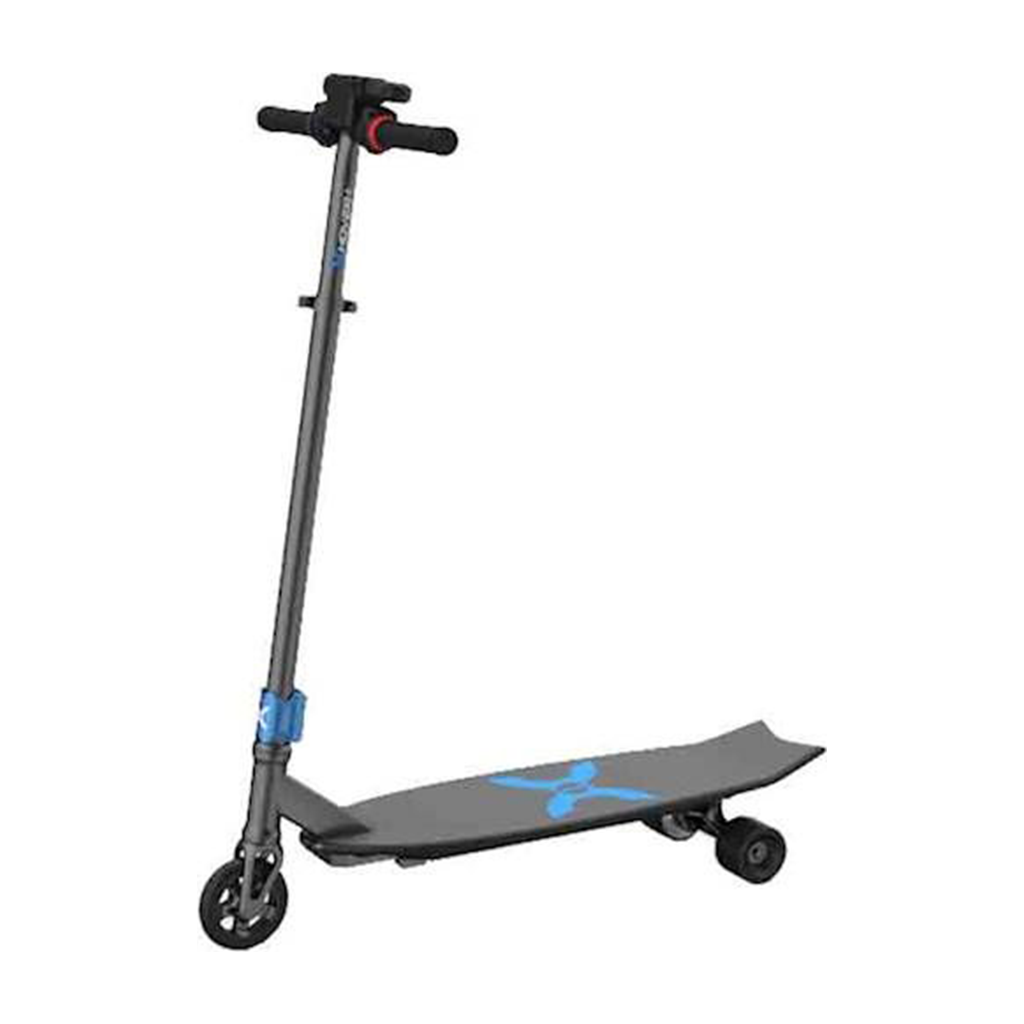 Hover-1 Switch Electric Scooter
H1-SWCH
---
The Switch is the do-it-all, 2-in-1 ultimate fun ride for kids. There's no need to buy an electric scooter AND a skateboard for the little one in your life when you get both with the Switch. The innovative design makes it easy for kids to convert the skateboard to an electric scooter powered by a 90W electric motor that delivers a top speed of 9 mph. The rechargeable Lithium-ion battery provides a range of 6 miles before needing a charge. The Switch also features an electronic brake and throttle, as well as foldability for easy storage. Throw in the cool factor of the 2-in-1 design, and we think your kid will agree it's time to Switch!
Max Speed – 7 MPH
Max Range – 3 Miles
Wheel Size – 6.5″
Weight Capacity – 160Lbs
Motor – 300W
Battery – 36V/2.0Ah
Still need to register your warranty?
Product Manual
Still have questions or need technical support? Let us know!