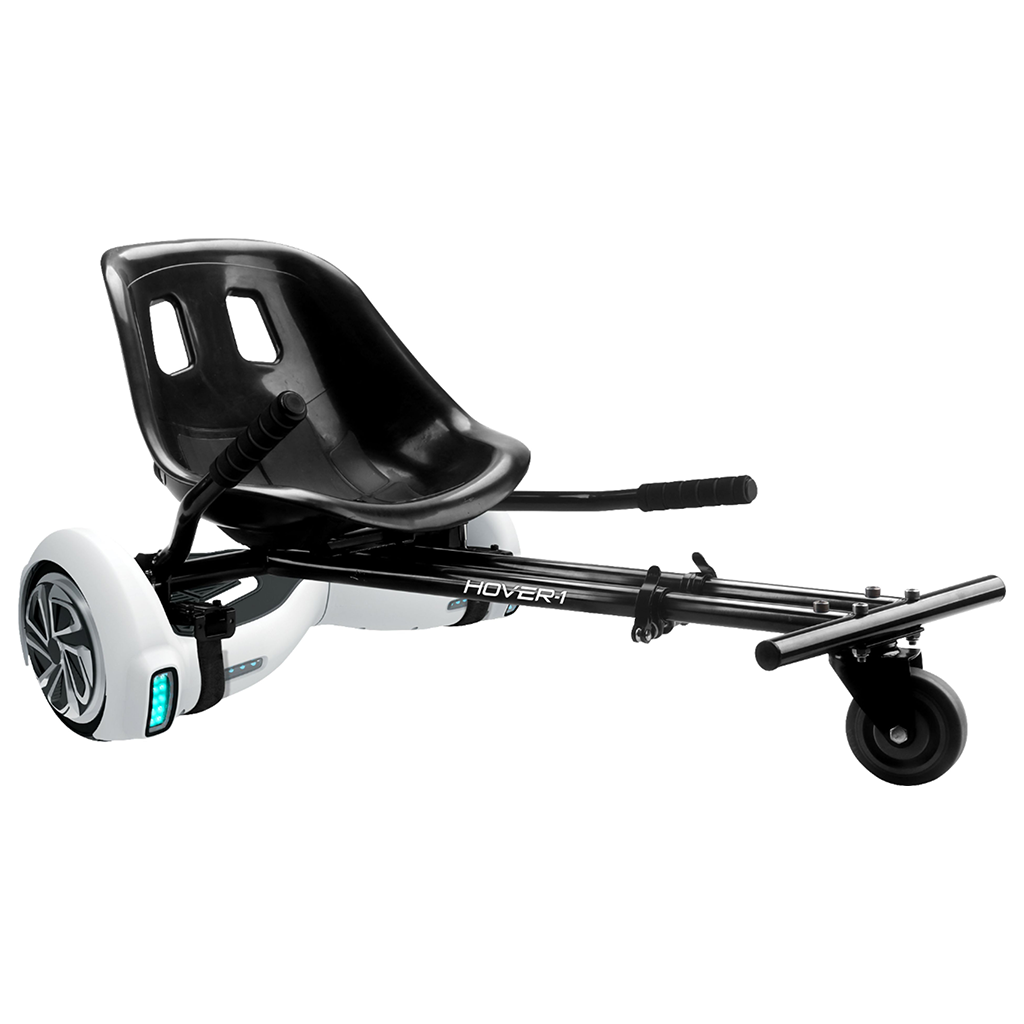 Hover-1 Buggy Hoverboard Attachment
H1-H1-BGY
---
Experience the excitement of your Hover-1™ hoverboard in a whole new way by converting it to a road buggy! The Hover-1 H1 Buggy has dual hand-operated joy sticks that give you unbelievable maneuverability. The frame is adjustable to match your size and it's fully compatible with most 6.5 and 8 inch hoverboards, as well as some 10 inch models. Adjustable straps provide a secure fit to your hoverboard.
Convert your electric hoverboard scooter into a road buggy with Hover-1 Buggy Attachment & cruise the streets. Compatible with most 6.5″ & 8″ Hover-1 & non-Hover-1 hoverboards
The seat attachment features hand-operated joy sticks on either sides that allow complete control and easy maneuverability, while the independent rear wheel drive allows for quick turns and forward/reverse driving
The adjustable straps with rubber protectors securely attach the buggy to your electric hoverboard scooter and ensure total safety, while the adjustable frame length allows for customized and comfortable riding
The go-kart attachment includes all the necessary mounting gear like screws, wrenches, nuts, washer and other spare parts required for assembling the go-kart. The manual includes a step by step installation guide for your assistance
Still need to register your warranty?
Product Manual
Still have questions or need technical support? Let us know!