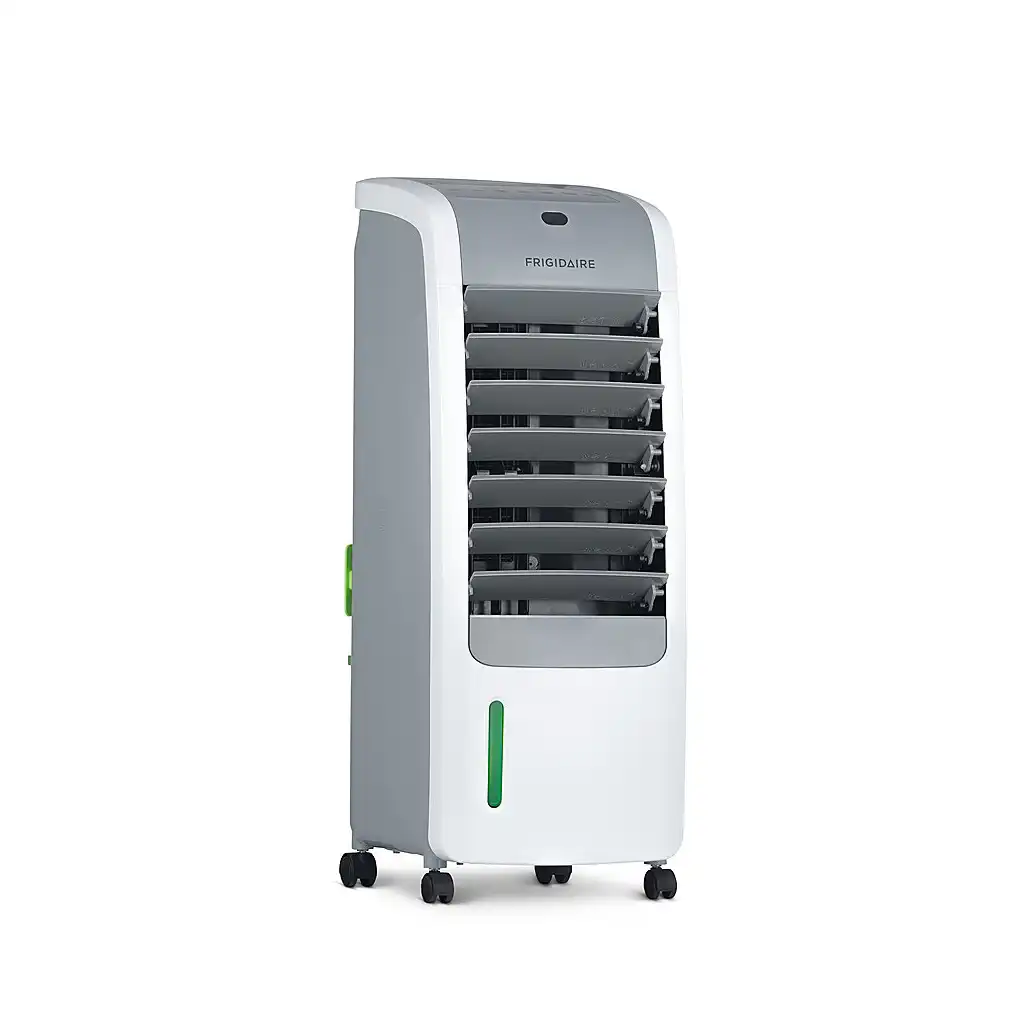 Frigidaire Evaporative Cooler & Heater
FEC350WH02
---
When you live in the desert, bone-dry air can lead to wild temperature swings, but the ultra-convenient 2-in-1 Evaporative Cooler with Heating keeps you comfortable no matter what the season. The evaporative cooler provides refreshing breezes in the summer, and the built-in heater keeps you toasty in the winter — all while adding some much-needed humidity to the air. Easy-glide casters and an integrated handle make it easy to position, while the removable water tank makes refills a snap. Efficient, eco-friendly technology lets you enjoy personal comfort anywhere you go — without breaking the bank on your electricity bill.
One appliance does it all: evaporative cooler and space heater.
Lightweight body, sturdy handle and easy-glide casters provide portable convenience.
Removable 1.45-gallon water tank offers easy, no-mess refills.
Choose your ideal fan speed, mode, and two oscillation styles for customized comfort.
353 CFMs offers personal cooling to cover small bedrooms, personal seating areas and rooms up to 215 sq. ft.
Eco-friendly evaporative cooling saves energy and money in desert climates
Still need to register your warranty?
Product Manual
Still have questions or need technical support? Let us know!