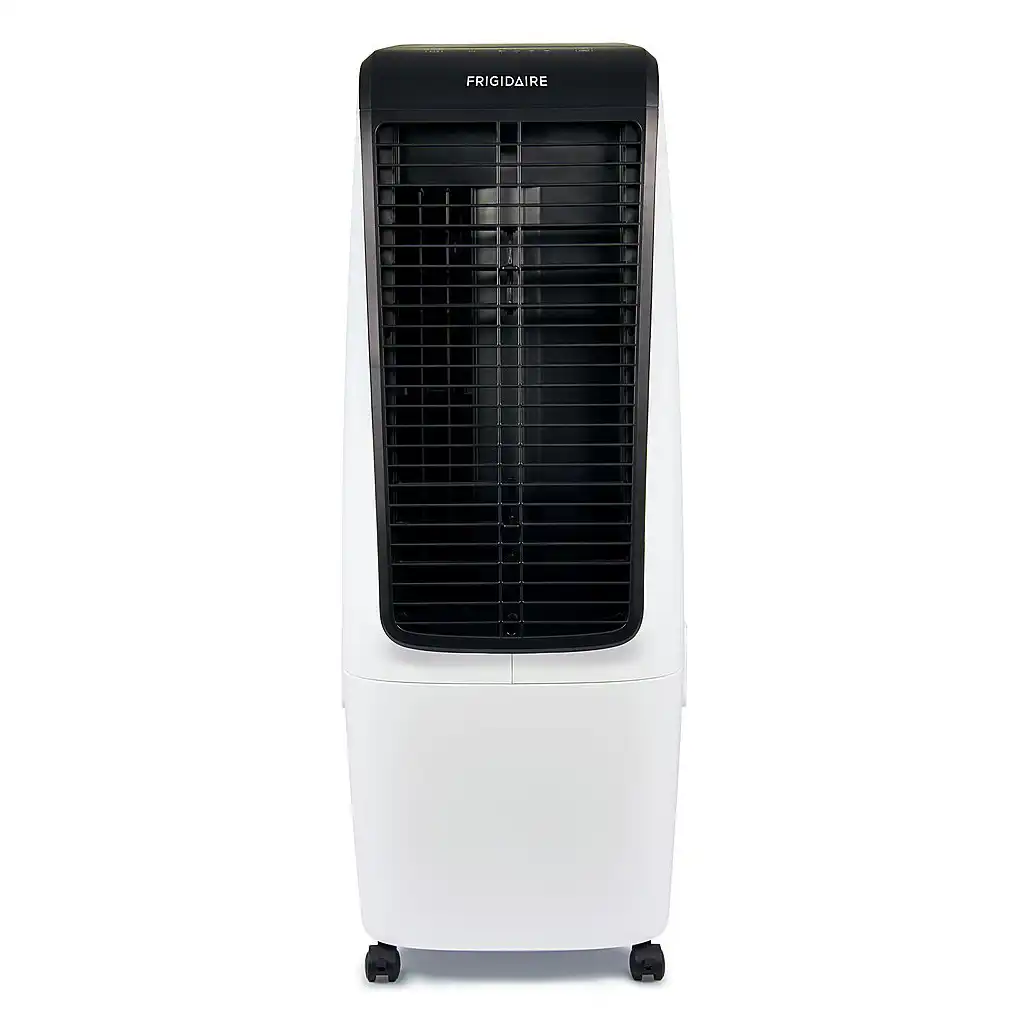 Frigidaire 2-in-1 Evaporative Air Cooler
EC300W-FA
---
The Frigidaire 350 sq. ft. Evaporative Air Cooler (Swamp Cooler) is the portable evaporative cooler that does it all. It's a powerful, oscillating tower fan that comes with a silent setting that is perfect for sleeping. It also is fully equipped with an extra-large water tank and honeycomb cooling pad that allow you to use evaporative cooling to chill your room when relative humidity is low. This flexible cooling system provides outstanding energy efficiency, especially when compared with a standard air conditioning system. Evaporative cooling works best in low humidity environments — the drier and more arid the climate, the more you will feel the benefits this swamp cooler has to offer.
2-in-1 evaporative cooler (swamp cooler) and fan offers cooling options for all climates.
Four fans speeds provide up to 600 CFMs of power
Extra-large, 5-gallon water tank needs less refilling
Detachable water tank is easy to fill from top or bottom
Oscillating fan covers up to 250 square feet with cool air
Whisper-quiet setting is perfect for sleeping|Use evaporative cooling in low humidity environments for best results
Still need to register your warranty?
Product Manual
Still have questions or need technical support? Let us know!